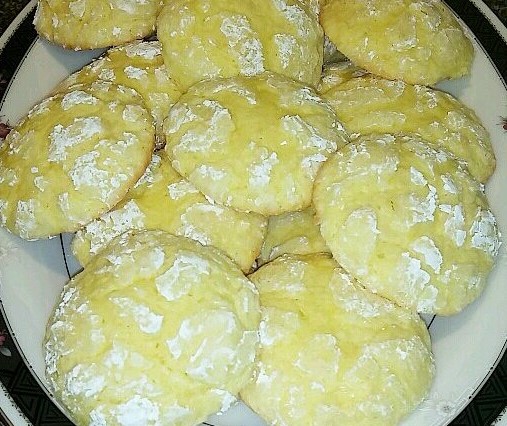 Ingredients
½ cup unsalted butter, softened
8 oz cream cheese, softened
1 ½ cups granulated sugar
2 large eggs
1 tsp lemon extract
1 lemon, zested
2 ½ cups all-purpose flour
½ tsp kosher salt
1 Tbsp baking powder
¾ cup powdered sugar
Instructions
In a large mixing bowl, beat butter, cream cheese, and granulated sugar until creamy, about 3 minutes.
Add in eggs and lemon extract, beat until fluffy. Add lemon zest.
Mix in flour, salt, and baking powder until well combined.
Cover bowl with plastic wrap and refrigerate for 30 minutes.
Once chilled, line a baking sheet with parchment paper. Preheat oven to 350 degrees F.
Scoop out cookie dough with a 2 Tbsp scoop. If your hands are sticky, dip them in the powdered sugar first. Drop cookie dough into powdered sugar and roll in sugar until generously coated.
Place on baking sheet and bake for 11-13 minutes. Remove and cool completely on wire rack.
Enjoy.